Broke Companies Are Looking For "Cheap"… Successful Companies Are Looking For "Strategies"… Which One Are YOU?

Our Staff & Techies are all "ABOUT" our Clients best Interest!  We know, If we're successful in putting into place a solid Marketing-Strategy and our Clients feel the results at the Bank…. They will keep coming back to us for their Marketing.   And That's….. What We're ALL ABOUT!
Meet some of our Staff….

Joseph L Warren – Owner & CEO
Joseph started out as a small business start-up in 2001.  A wholesale merchandise distributor of Gifts and collectibles.  After 6 months he had a client base of 18 independent business owners buying his inventory.  While supplying these merchants Joseph got to know and understand the needs of his clients. They'd often ask his  advise and recommendations for Marketing strategies or Tools.  Joseph being the entrepreneur that he is, seen there was an opportunity. An opportunity to provide another service. He then, read and learned everything he could get his hands on about Marketing and Advertising basics, then, jumped into learning all he could about the advanced Marketing Strategies and the Tools, which he has been helping Clients with to this day.
If you'd like to know more about Joseph L Warren, and what's and how's that brought him to where he is now.. you can visit his "WHO AM I" page on his personal Website.  Talk about never giving up the Dream!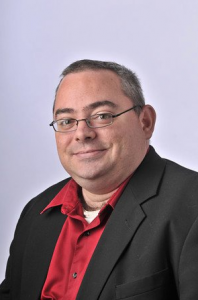 Joshua Alexander – WordPress Programmer/Website Security
Joshua Alexander is a WordPress developer that does custom theme, custom plugin, and other coding for WordPress sites. In addition to conversions from other platforms into WordPress. He's on the Community Team for WordPress.org, he routinely speaks at their WordCamps (official WordPress conferences), he's an alpha tester for WordPress.org, and a Beta Tester for Google Chrome. He's also one of the few WCAG 2.0 programmers for making sites web accessible for disabled individuals.
Supports Veteran, Autism, and ADHD causes.